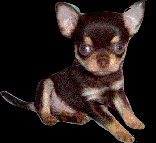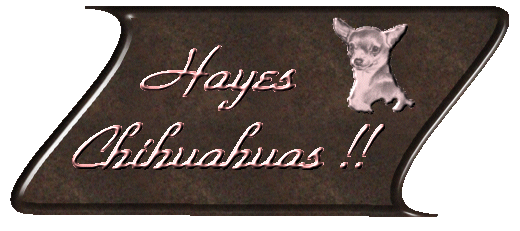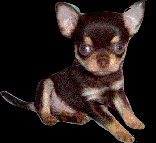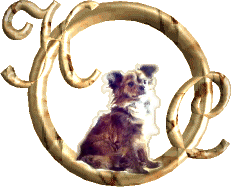 Carolina and Java shall be parents soon,
what a blessing this shall be! Please feel free to contact me at the phone number below.
Carol, from Maryland, please call me as I have not
recieved your shipping money.
Also.....Maria, please contact my sister because I need
to get Tanya her papers, since she has moved and I do not
know her new address.
I love you Maria, Tanya and Jasmin!
Hayes Chihuahuas may be contacted by the phone number of:
(419) 668-8508
P.O. Box 196
Milan, Ohio 44846
Thank you Kindly,
Laurie Hayes
laurieslyngo10645@yahoo.com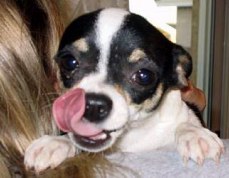 "Here's Licking at you Kid!"

Shipping!
We do ship our puppies, but we like to wait until they are 8 to 10 weeks old
before we will ship them.
As per AKC standards, all puppies shall be at least 8 weeks old before leaving.
There will be no
exceptions to this rule. If your puppy is very small, I keep them longer for the best
interest of the puppy.
Hayes Chihuahuas feels like our puppies will get more attention from the
airline staff on the day
when there are not many other animals being shipped. Thus, booking will be
done on a day when
few puppies are being shipped. My main concern is that of the puppy!
Currently, shipping to anywhere in the Continental US costs an additional
$185 to $285, depending
which airline we can use for your local airport.
This includes the cost of shipping, the cost of the
shipping crate($25), the cost of the health certificate($42.50)
in which is required in order to ship.
We use either American Airlines Priority Cargo Service, ,
Delta Dash or Continental Airlines QuikPak ,
which is counter to counter services.
This means that your precious loved one will be the first thing
off the plane and the last thing on,
so there are no long periods of sitting in the airplane. Also, the
layover times are shorter than regular cargo;
1 hour or less compared to the required 3 hours for
regular cargo. We could use regular cargo because it is cheaper,
but we won't, because it is not in
the best interest for your puppy. We wouldn't ship if we
thought that the puppy would be in danger
in anyway, but as in all things, there are risks.
We believe that the less time the dog spends in transit
between our airport and yours, the less risk.
And we have put too much time, care and love into
our precious loved ones, to not do what is best for them.
They always come first!
We will use Continental Airlines whenever it is possible,
but the airports they will ship live animals
into is limited. It usually takes around 6 hours
(give or take an hour or so) for the puppy to get from
our local airport (Phoenix Airport) to any major airport in the continental US.
We do require that the
puppy and the shipping be paid in full two weeks prior
to the date of shipping. This is necessary in
order to make & pay for the shipping reservations,
which in some cases, have to be made at least 5
days in advance.
Remebmber, I do not take personal checks except through Paypal.
You may use (Paypal , then
and only then a check shall be used as well as a credit card.),
or you may send a money order.
It will take at least 10 days for a check through paypal to clear
and 3 days before it is transfered
into my account. Please allow that time when paying through paypal.
If shipping arangements
are changed, and it is nessasary to have a new health certificate
re-issued, then there will be
an aditional coat of $50.00.
This will have to be paid and cleared in advance of the new shipping date.
If you have any other questions about shipping,
please to let us know. I will be more than happy to
help you in any way and answer any questions you may have.
Thank you for choosing Hayes Chihuahuas for your new "BEST FRIEND!"
Laurie A. Hayes